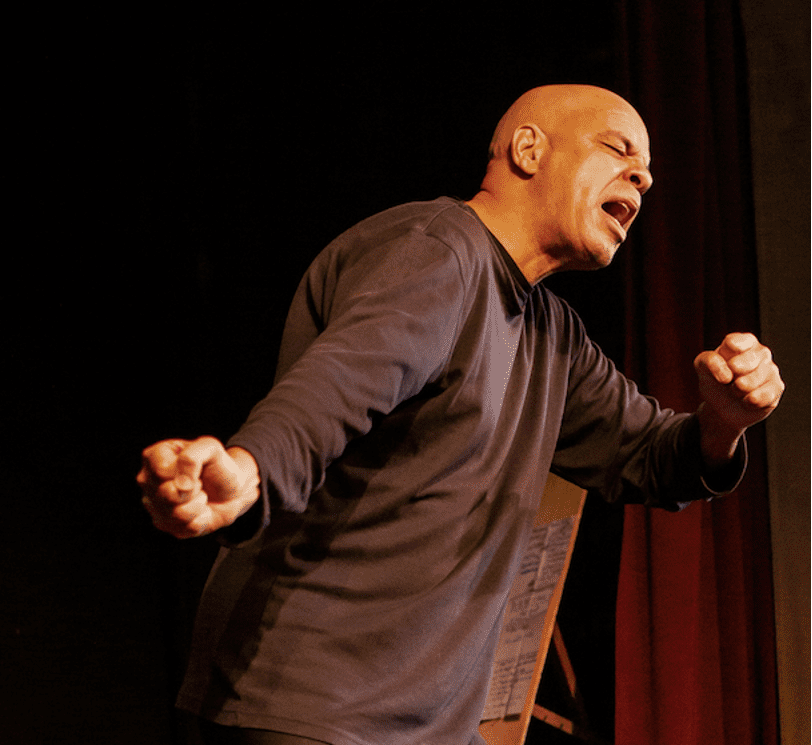 Antonio Rocha: "A Slave Ship Called Malaga"
| | |
| --- | --- |
| | |
| (Photo credit: Coco McCrackin) | |
Join us at 7:00PM on June 10th in the Cathedral Nave as we partner with Portland Ovations to host artist Antonio Rocha in his performance of "A Slave Ship Called Malaga."
Tickets available here
Adults (Ages 12+)- $10.00
*Please note that the recommended age for attending this event is ages 12 +
Portland Ovations describes Rocha's work as the following:
"The Malaga Ship Story is a tour de force performance by award-winning, and world-renowned storyteller Antonio Rocha. Using his entire body and voice, Antonio sings, dances, narrates, and mimes his way through this poetically toned historical tale told from the perspective of the ship. The story vividly explores the reality and impact of the slave trade then and now through Antonio's relationships to Maine and Brazil. Each performance is followed by a moderated conversation with a facilitator."
Visit the links below to learn more about the artist, the background of the performance, and to access educational resources.