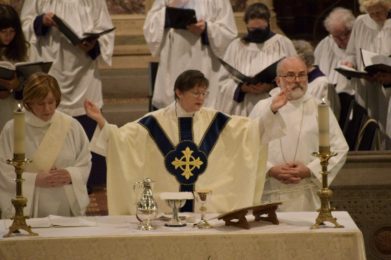 7:30 am Holy Eucharist, Rite II (Emmanuel Chapel)
A small gathering in the chapel without music, this is a simple and meditative service of communion with a short, usually extemporaneous, sermon, this service uses either the beautiful Elizabethan language of Rite I of the prayerbook or an abridged version of the 10am service.
10:00 am Holy Eucharist, Rite II (Nave & Livestream)
With the cathedral choir and organ, this service includes full sermon and celebration of communion using Rite II or other forms of the Eucharist. On days of great celebration, incense and chanting of the service are typical. Healing prayers are offered during this service.
4:00 pm Choral Evensong
*First Sunday of each month
A service sung by the cathedral choir and chanted by cathedral clergy, this vespers service offers music in a meditative setting drawn from the English Cathedral tradition. On days of celebration, incense is common.
5:15 pm Holy Eucharist, Rite II (Emmanuel Chapel) (Seasonal)
This is a casual, come-as-you-are service of Holy Communion in Emmanuel chapel. It is a delightful informal time of worship and wonderful way to end your Sunday afternoon.
This service ison  seasonal status until the appointment of a full time interim. For additional questions please email the cathedral office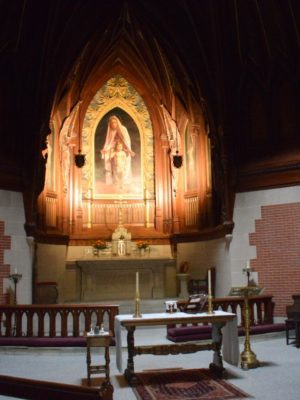 12:10 Holy Eucharist, Rite II (Emmanuel Chapel)
A brief, 30 minute or less, informal communion service in the chapel, with a short reflection on the Saints Day of the week. A wonderful mid-week time of meditation and prayer.