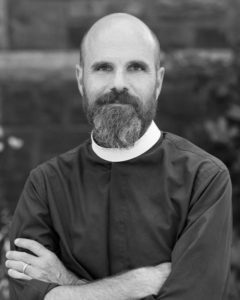 I am thrilled to have been invited to join you at the Cathedral of St. Luke as your Interim Dean.
My vocation as an 'interim priest' allows me to serve congregations in all kinds of transition. In addition to the 'regular 'work of liturgical, pastoral and organizational leadership I look forward to working with you to prepare for the calling of your next clergy leader.
My wife (Margaret) and our children (Henry, 17 and Anne, 14) live in Essex, Massachusetts with our dog Miles.
I love coffee and conversation, so please reach out to say hello.
I can be reached via email at or by telephone at the church office at (207)-772-5434.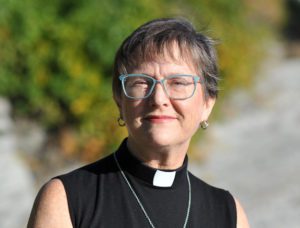 Suzanne grew up in Maine and is a retired primary care physician, in addition to serving at the Cathedral as an Associate Priest.  She lives in South Portland with her husband, and is the proud mother of three adult daughters.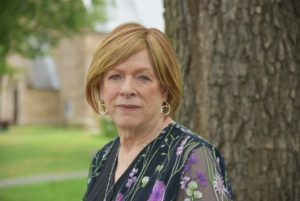 Serving as a deacon at the Cathedral Church of St. Luke is one of the highlights of Rebecca's life. Ordained deacon in June of 2009, she initially served at the former St. Mark's (now Emmanuel Lutheran Episcopal Church) in Augusta. Social justice and working with the marginalized is a primary focus of Rebecca's ministry. Prior experience includes establishing and sustaining outreach and prison ministries. Professionally, Rebecca holds a Masters in Public Administration and serves as the Director of Administration at the Maine Public Employees Retirement System. Please call her Rebecca.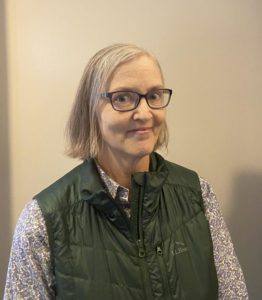 Sarah Dowling lives in Freeport with her wife and daughter and her two dogs and 2 cats.  She is the mother of two, step mother of 3, and grandmother of 8. She graduated from Bowdoin College with a major in Psychology focusing on child development. She has been a member of St. Luke's for over 20 years.and has been working with children and youth about 10 years as volunteer before becoming the Director of Christian.  She feels privileged to work weekly with the Sunday school kids and often with the Youth.  Sarah's philosophy is that Sunday school should give children and youth the opportunity to hear and learn the important stories of the Bible and its meaning  to them, as well as learning our church's history and traditions.  If you have children and Youth who wish to join our vibrant community, please contact her at the email or phone number listed above.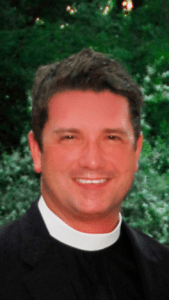 The Rev. Christopher Worthley grew up on the southern coast of Maine. He is a bivocational priest, ordained in the Diocese of Los Angeles (2005) and canonically resident in the Diocese of Washington, DC. Since 2002, Christopher has served as Executive Director of the Allianz Foundation for North America, a foundation of the Munich-based Allianz group of insurance and financial services companies. The foundation is dedicated to empowering young people to shape a secure future (www.allianz.com/foundation-na). Christopher graduated in 1990 from Tufts University with a Bachelor of Arts degree in International Relations and German. After working for a number of years as a business journalist with the Frankfurter Allgemeine Zeitung newspaper/publishing group in Frankfurt, Germany, Christopher joined Allianz in 1996 as a communications officer for international issues. Much of his work at the Allianz head office in Munich focused on efforts to restore to victims of the Holocaust and their families life insurance assets expropriated by the Nazi regime. Christopher returned to Allianz after completing the Master of Divinity degree at Yale University in 2002. He served as an assisting priest in several parishes in California and Washington, DC, most recently at St. David's (DC/Palisades), before coming to St. Luke's.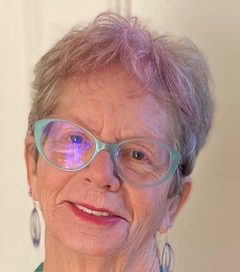 The Reverend Anne C. Fowler is an Episcopal priest retired from parish ministry and with a spiritual direction practice in Portland, Maine. She served for 21 years as rector of St. John's Church in Jamaica Plain, MA. During her final five years in Boston she also served as Chaplain for everyone in the ordination process in the Diocese of Massachusetts. She has been an advocate
for reproductive health and justice and for LGBTQ equity and justice for decades. She's also a poet with 6 published volumes.
Canon for Liturgy and Music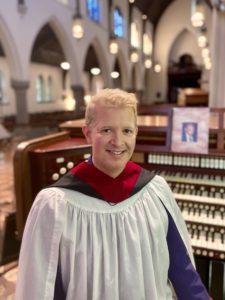 Christian M. Clough, Canon for Liturgy & Music, B.A., M.M., M.A.R., came to St. Luke's Cathedral in late summer 2022. He oversees a lively music ministry, that includes parish programs, as well as offerings for the Episcopal Diocese of Maine and the greater Portland community.
Christian is committed to broadening the musical expression of the cathedral, diocese, and community to better reflect the diversity of God's people, and to celebrate the richness of God's creation.
He began piano studies at the age of 6, and organ lessons at the age of 13.  While majoring in Geological Sciences at the University of Rochester, Christian took Music Theory as an elective, and was hooked on music. Following his graduation, he worked briefly at Walt Disney World, and took his first church music job in Central Florida, during which time he decided to pursue a profession in church music.  He earned the Master of Music degree, with double concentrations in Organ Performance and Choral Conducting, from the Yale University School of Music and Institute of Sacred Music (ISM) in 1997.  He spent a year taking organ lessons in London, England, and later returned to Yale University Divinity School (and ISM) for the Master of Arts in Religion (Liturgical Studies concentration), which he received, magna cum laude, in 2003. He has studied vocal performance and organ improvisation.  Prior to his appointment at St. Luke's, he served Episcopal congregations in central FL; Central New York; Connecticut; Santa Barbara, CA; Washington, DC; and most recently, more than a decade at St. Paul & the Redeemer Episcopal Church, Hyde Park, Chicago, IL.
Christian grew up in Hamilton, NY. In his spare time, he enjoys cooking, writing, traveling, photography, birdwatching, studying foreign languages, and the pursuit of a variety of outdoor activities. He is particularly interested in the life and worship of the Shakers, and is associated with the still-active Shaker community at Sabbathday Lake, north of Portland. He and his husband (the Rev.) Christopher Worthley, who grew up in Kennebunk, reside in South Portland.
Parish Administrator and Communications Specialist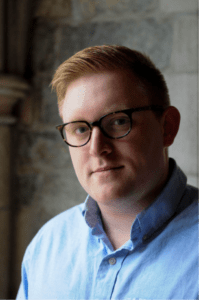 Avery Schott, Parish Administrator and Cathedral Communications Specialist, began at St. Luke's in the early summer of 2022.
Avery is a lifelong Episcopalian. He began singing in the rich music traditions of the Episcopal Church at St. James's Episcopal Church in West Hartford, Connecticut.  There he had the distinct privilege of working with great choral masters Dr. Jason Roberts and Vaughn Mauren who inspired him to pursue collegiate music studies.
Avery graduated Cum Laude in 2020 from Butler University in Indianapolis, Indiana. While at Butler he obtained degrees in Vocal Performance (B.A.) from the Jordan College of the Arts studying with Dr. Thaddeus Bourne and Dr. Kirsten Gunglogson, as well as obtaining a degree in Peace and Conflict Studies (B.S.) from the College of Liberal Arts and Sciences. While in Indianapolis, Avery collaborated with many talented musicians and activists to understand how music making and community building might be used to create a more sustainable and harmonious world. He has sung under the baton of Dr. Eric Stark, Dr. John Perkins, and Dr. James Caraher while at Butler, participating in both operatic and choral works.
Avery also had the distinct pleasure of both being a section leader and later the director of the choral program at Roberts Park United Methodist Church in downtown Indianapolis. Upon moving to Maine in July of 2021 Avery served at St. Alban's Episcopal Church in Cape Elizabeth, as their interim choral director.
Avery has also served as a behavioral health professional for children with special needs in both public and private school settings. Currently, Avery is a masters candidate in the Counselor Education program in Clinical Mental Health Counseling at the University of Southern Maine.
Avery lives in Auburn with his fiance Bethany along with their cats Tisane and Mackworth as well as their dog, Hadlock.  He is an avid lover of golf, choral singing, cooking, nature walks, and whale watching.
Avery is deeply grateful for the ability to serve at the cathedral and the ability to build community with the parishioners of St. Luke's.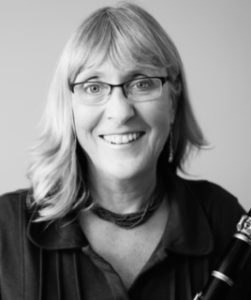 Nina Andersen has been providing nonprofits with personalized bookkeeping and financial management services throughout Maine since 2006. She brings 40 years of experience in the nonprofit world in a variety of roles starting as the Municipal Clerk in a remote village in Alaska in the 1980s.  After moving to Maine in 1987 she has worked in local government and with a number of nonprofits prior to starting Nonprofit Basic Bookkeeping Services in 2006.    She knows that each nonprofit comes with its own mission and strives to support that at the level needed, ensuring access to accurate financial information to assist in the organization towards its goals. She has been the Finance Administrator at St Luke's since July of 2019 and has enjoyed working with and supporting the Treasurer, Finance Committee and the members of St Luke.
Nina is also an accomplished musician - conductor and clarinetist/saxophonist.  She founded and directs the Southern Maine New Horizons Band based in Portland and performs with a variety of groups in the area.