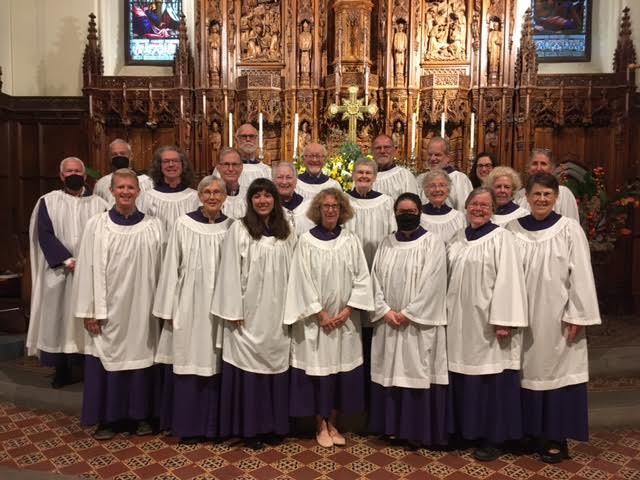 Music making is at the core of the identity of St. Luke's. Our music program pays homage to the rich traditions of the wider anglican choral experience while seeking to constantly evolve in singing texts and music which involve inclusive language and recognize many musical cultures both in Maine and around the world. As part of our mission, we serve as a welcoming space for performance for many musical groups and artists both within Portland and beyond.
Our music not only enhances our worship experience, it brings us together as one community.
Rehearsals: 7:00pm-9:00pm | Thursday Evenings | Choir Room
Sunday Morning: 8:45 am rehearsal | 10:00 am service |  The Cathedral Nave
Choral Evensong: 2:45 rehearsal | 4:00 pm service | The First Sunday of every month, not including the summer | The Cathedral Nave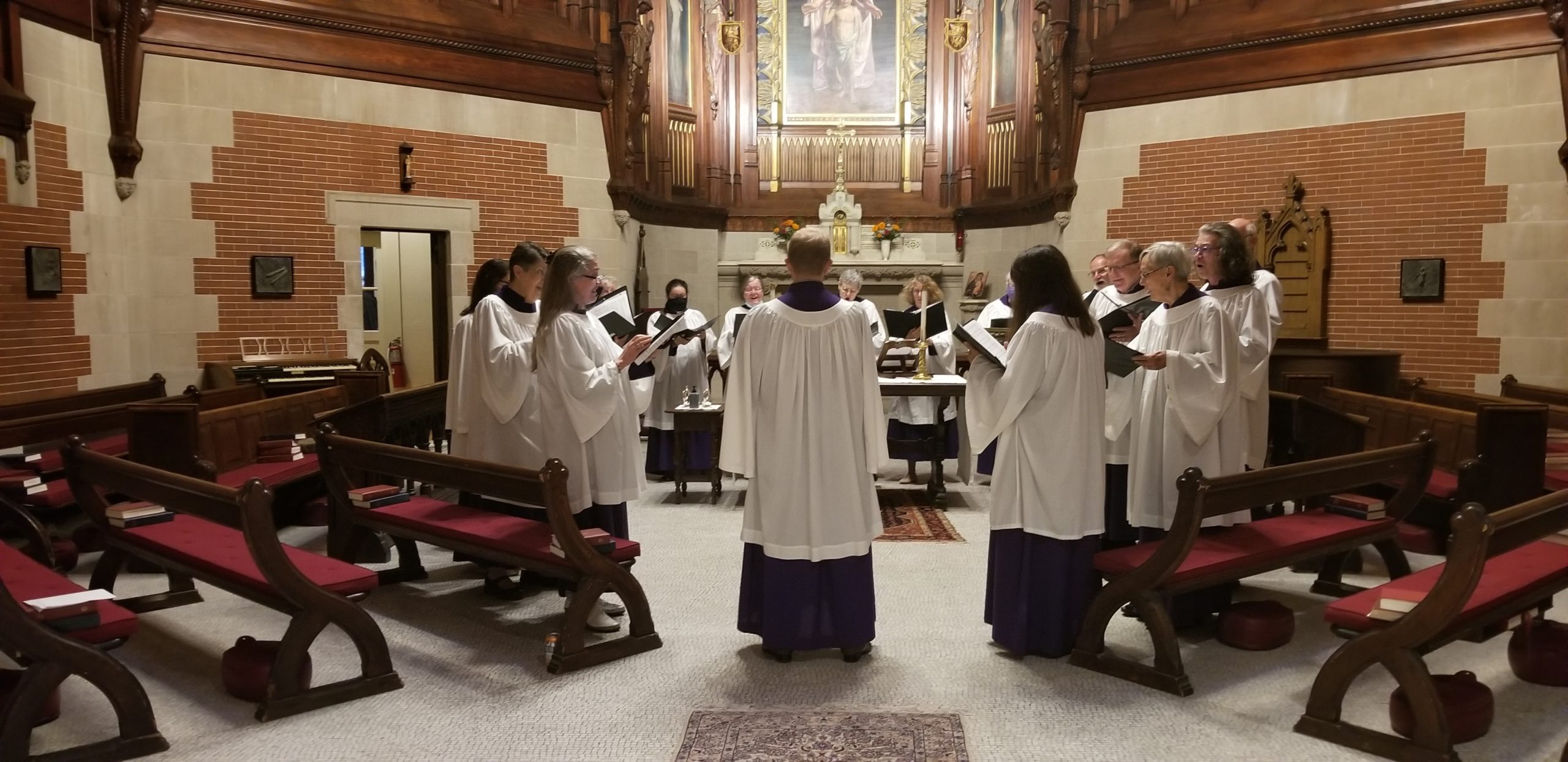 Upcoming Performances, Concerts, and Special Music at St. Luke's
Dr. Timothy Burris and Andrea Graichen: A Concert of French, Italian, and English early music from the 16th and 17th centuries
November 13th | 2:30pm |
Emmanuel Chapel
The Maine Pop's Band
November 20th | 2:30 pm
The Cathedral Nave
Join one of Maine's best concert bands for a fun and exciting concert! With tunes from Adele to Tony Bennett, from "All the Pretty Little Horses" to "Funeral March of a Marionette", and John Philip Sousa to "Avatar".
The Portland Rossini Club Public Concert Series
November 27th | 3:00 pm |
The Cathedral Nave
Sopranos Luette Saul and Jazmin DeRice will perform duets by by Chausson, Brahms, and Viardot
Clarinetist Stephen Schiffman and Ladies of Note will play Mozart's Quintet in A major, K. 581
Soprano Stacy Geyer*, assisted by pianist Jonathan Prak, will sing five Italian art songs by Marcello, Caccini, Bononcini, Scarlatti, and Legrenzi
The USM School of Music
November 29th | 7:00 pm
The Cathedral Nave
The Osher School of Music welcomes you to Joyous Sounds at our new location the Cathedral Church at St. Lukes in Portland. The concert will feature the award-winning USM choral ensembles. Compositions to be performed include works by Walker, Betinis, Handel, Haydn, Whitacre and others.
Saint Mary Schola "Blow The Trumpet"
December 10 | 3:00 pm
The Cathedral Nave
The Saint Mary Schola presents Blow the Trumpet, a concert of seasonal music for Advent, that includes a rousing medieval procession, sublime masterworks by Palestrina, Victoria and William Byrd, as well as sparkling choruses from Bach cantatas, a charming pastorale by Marc-Antoine Charpentier and rarely heard pieces from the Mexican Baroque.
The Portland Community Chorus
December 2nd | 7:30 pm
December 3rd | 2:00 pm
The Cathedral Nave
The Portland Community Chorus (PCC) will perform a Celebration in Song! Come and enjoy music from around the world including Scotland, Russia and Nigeria as well as Christmas favorites that you love to hear.
The Maine Pops Holiday Benefit Concert
December 11| 2:30pm
 The Cathedral Nave
Join one of Maine's best concert bands for Christmas concert to benefit the community! New arrangements of your favorite Christmas music and lots of fun! Kid friendly, senior friendly, people friendly!  Come help your neighbors and celebrate the season with the Maine Pops!

The Cathedral Choir: A Service of Lessons and Carols
December 4th | 4:00 pm |
The Cathedral Nave
Join Christian Clough and the Cathedral Choir for a special evening of music for our annual service of Lessons and Carols. This musical offering is sure to welcome in the season of Advent and is not to be missed!
Christmas with Renaissance Voices
December 16 | 7:30pm
 December 18 | 2:00pm
  The Cathedral Nave
 Portland's acclaimed a capella chorus, directed by Harold Stover, performs music for the season by Palestrina, Vaughan Williams, and more.
A Life of Song: A Choir Testimonial by Curtis Maraund, Tenor
"Music to me is an expression of God's love and beauty. Singing in the choir is a way for me to help express that beauty to the congregation. Music-making at St. Luke's feeds my soul."
Contact Us to Learn More About Music at St. Luke's!