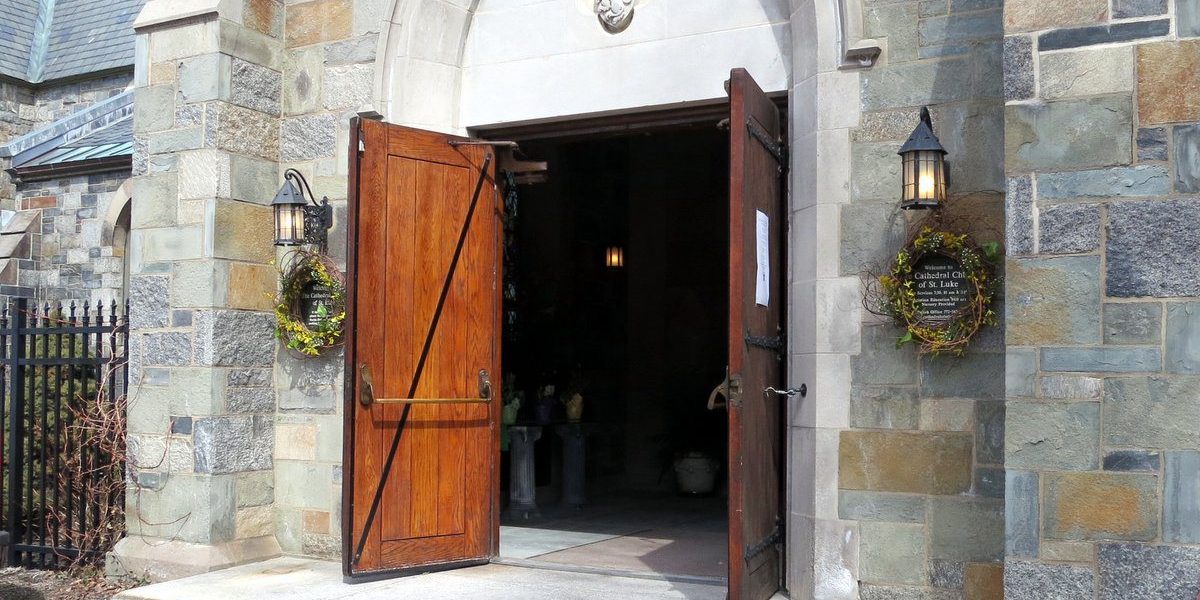 Connect. Get Involved. Grow.
Becoming involved in our congregation is one of the best ways to build a community and make life-long friends. We invite you to check out the many ways listed below and find a place you would like to participate. If there is something of interest that you would like to do or be a part of and don't see it here, please contact us so we can work together to begin something new!
Coffee Hour and Fellowship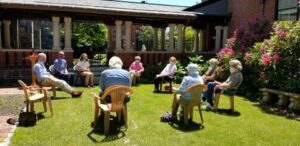 Under the leadership of the Kitchen Committee, led by Dawn Brennan-Daly, St. Luke's offers a wide variety of hospitality and fellowship opportunities for the congregation, including coffee hour after services, regular Thursday night dinners, a parish picnic, and other events.
To volunteer or learn more, email Dawn Brennan-Daly.
Kneelers and Prayer Shawl Knitters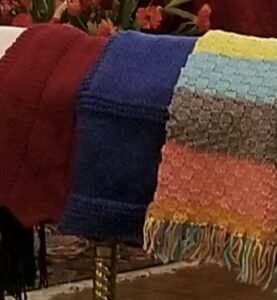 The St. Luke's Kneeler Guild meets every Thursday at 2 pm to stitch kneelers and join in fellowship. The guild's goal is to have a kneeler representing every congregation in the diocese. You can order a kneeler kit by filling out this order form. For more information, please email Jeri Edgar.
The Prayer Shawl Knitters, led by  Allison Dale, meet simultaneously. A handmade shawl wraps the recipient in the warm embrace of the loving St. Luke's community. Our beautiful shawls are prayerfully woven for peace, comfort, and vitality and remind the wearer that others hold them close. Are you a stitcher, knitter, or crocheter who might be looking for a way to share your skills, make friends, and have some fun? If so, please email Allison Dale.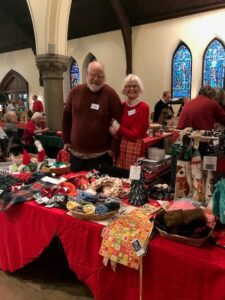 Historically part of the State Street Stroll, the Holiday Fair is one of St. Luke's biggest fundraisers of the year.
Typically held on the second Saturday of November, we are always looking for volunteers to help gather donation items, work on the day of the event, and help break down.
We welcome new volunteers all year long. To volunteer or learn more, please email Dawn Brennan-Daily.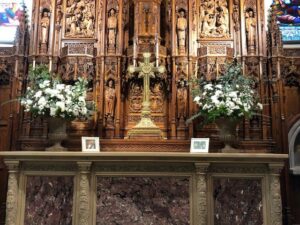 We are dedicated to providing flowers for many occasions. You may choose to donate monetary funds to provide flowers for any number of special events including:
To honor a deceased family member or loved one
To commemorate a marriage
To acknowledge the birth of a new baby or marriage
The recommended donation for Sunday Service is $75 and $150 for a memorial service.
The Cathedral Choir is an accomplished choir of volunteer singers. The choir is well known and highly regarded in the city of Portland and throughout the Diocese of Maine. While the choir's repertoire includes music from a broad range of musical styles and periods, much of the music sung in worship at the Cathedral comes from the rich tradition of choral music composed for the Anglican Church, especially works by American and British composers.
From September through early June, the choir sings each Sunday morning at the 10 am service. Additionally, Choral Evensong is sung on the first Sunday of the month from October through June. The choir also provides musical leadership for services on many Feast Days, Holy Days, and other special occasions. The choir rehearses on Thursday evenings from September through early June and on Sunday mornings before the 10 am service. Additional rehearsals are held as needed during the choir season. Learn more about St. Luke's Choir on our blog.
The Pastoral Care Ministry Team is made up of parishioners called to the role of caregiving. We work in close collaboration with the clergy to convey the caring presence of the Cathedral family by offering emotional and practical assistance to the congregation. Our activities include visiting nursing homes, and hospitals, as well as shut-in parishioners in their homes. We also believe in paying special attention to the particular needs of caregivers.
A special unit of our Pastoral Care Team is the Eucharistic Visitors Team, whose members take the sacrament from the Sunday Service to those who are unable to come to church. If you or someone you know would like to learn more about this service, please contact the parish office.
The Healing Team will offer prayers after receiving communion on the first Sunday of each month at the 10 am service after receiving communion. In addition, you may seek prayers of healing or thanksgiving for yourself or someone else when you are prompted to seek help beyond yourself. The reasons you might seek prayers of healing or thanksgiving could be temporary or ongoing. You may want prayers for an illness, a threatening situation or problem, a loss, a worry about yourself or a loved one, or thanksgiving for some healing already received. For more information, please email Sara Schmalz.