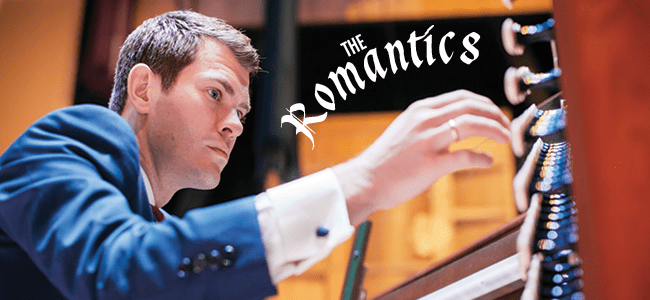 The Romantics: Live at the Merrill Auditorium
Municipal Organist James Kennerley launches the 2022-23 season with a concert of music from the Romantic era. César Franck, whose 200th anniversary we celebrate this year, was the foremost nineteenth-century French composer, represented in this program by two major symphonic organ works including the beloved Troisième Chorale. The program will include the monumental organ sonata by Julius Reubke. James has created two new organ transcriptions of orchestral works – the Hungarian March, and Mendelssohn's Hebrides overture. The music will be a perfect match for the Mighty Kotzschmar.
For more information, please visit the Friends of Kotzchmar Organ's website.