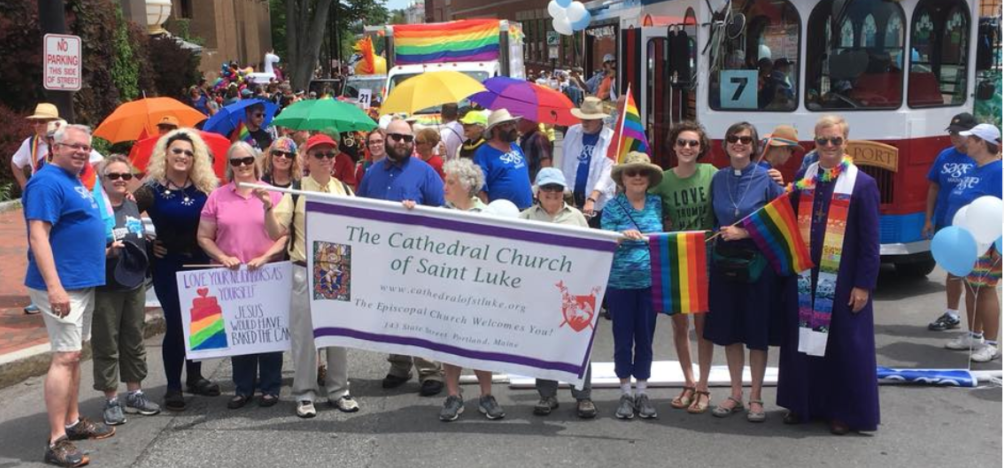 2022 Portland Pride Parade
St. Luke's and the Diocese of Maine will continue our long tradition of walking in the Portland Pride Parade. Meet us anytime between 11 am and 12 noon at Monument Square. When you arrive, look for the St. Luke's banner. We are Group C. The parade steps off at 1 pm.
Dress in comfortable shoes and feel free to wear whatever you want; however, rainbow colors are recommended.
It's not too late to get a St. Luke's Pride T-Shirt. You can pick on up under the portico in the parking lot Friday afternoon from 4:30 to 5:30 or Saturday morning from 11:30 am to 12:15 pm. For more information, email Linda Carleton.