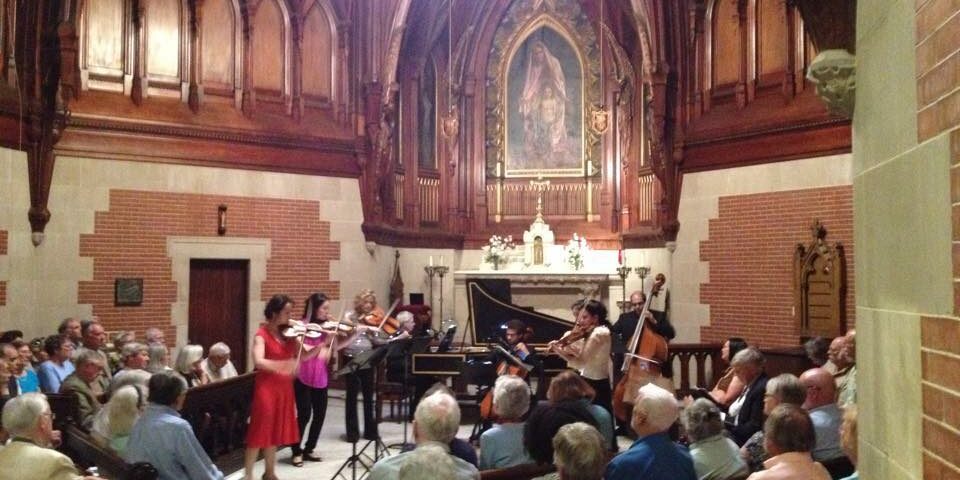 St. Luke's is here to help you commemorate life's most meaningful events from weddings to baptisms, funerals, memorial ceremonies, and beyond.
We hold a space for your life's most precious events. The Cathedral of St. Luke's has a variety of spaces available for your event needs, this includes:
Concerts and performances
Weddings
Fundraisers
Group meetings
Community Outreach
Host your wedding in our picture-perfect chapel, your group training in our classrooms, or your community event on the beautiful backdrop of our grounds.
Whether it is an important life celebration, a corporate event, or a public-facing concert, you will find affordable space at St. Luke's Cathedral.
Please review our building use application and our alcohol policy to reserve your spot. To book your event today, please contact the parish office.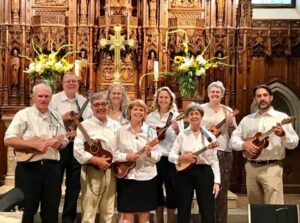 The splendid gothic architecture and the excellent acoustics of both the nave and the Emmanuel Chapel make them wonderfully hospitable venues for musicals and concerts. Additionally, we host ongoing musical events featuring chamber music, choral music, and solo artists - vocalists, organists and pianists.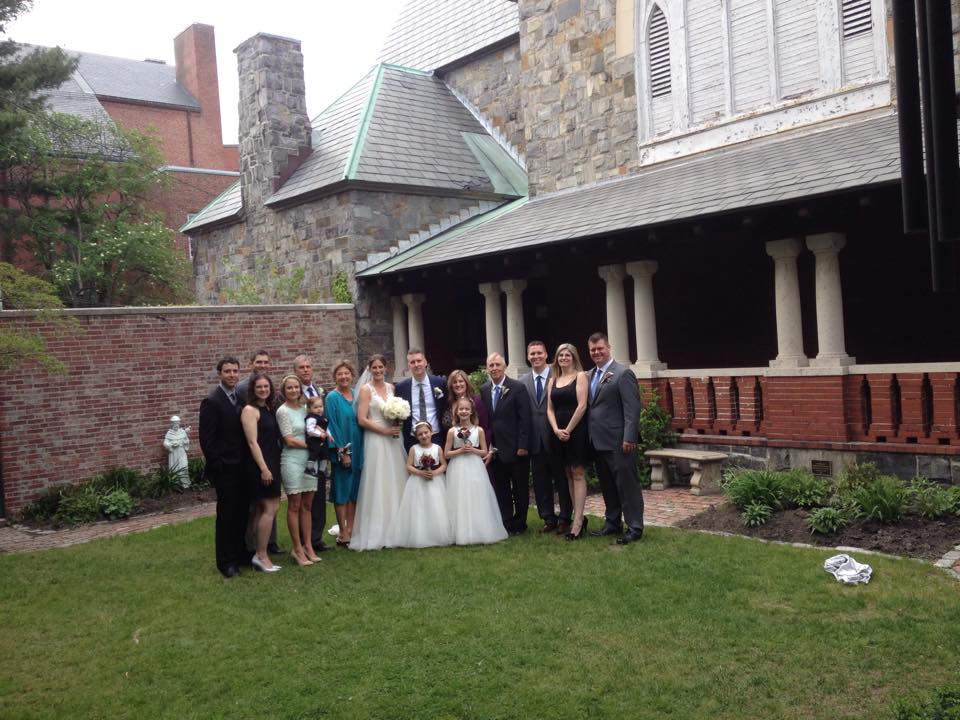 Located in the heart of Portland, Maine, St. Luke's Cathedral has been the site of beautiful weddings for more than 100 years. The church's soaring Gothic arches, beautiful stained-glass windows, and majestic pipe organ enhance the sacred occasion of the Christian marriage ceremony.
Weddings at St. Luke's Cathedral typically follow an Episcopal order of service and are usually done by (or in conjunction with) one of our priests. Couples are expected to participate in premarital preparation with the clergy member and to complete it satisfactorily before the wedding. We welcome same-sex couples. We also will marry individuals who have been previously divorced.
Note that if either party has been previously divorced, additional counseling and the approval of the Bishop of Maine may be required. 
Please see our comprehensive information about wedding arrangements, requirements, suggestions, and fees here.
Some helpful links for planning an Episcopal Wedding Ceremony: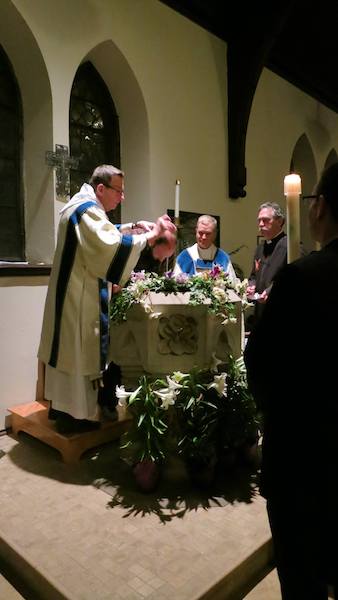 All people of any age are welcome to be baptized at St. Luke's Cathedral. Traditionally, opportunities for baptism occur five times per year, directed by the Prayer Book and indicated below. However, we welcome all baptisms on other Sundays if the need arises.
At the Bishop's visitation

Pentecost

Saint Luke's Day (Sunday closest to October 18th)

First Sunday after Epiphany

Easter
Each candidate for baptism will need to be sponsored by one or more baptized persons. Adult candidates for baptism and sponsors of infants will need to attend an instructional meeting before the baptism. We know and acknowledge that this is a special time in a person's life, and we are glad to walk through the process with you.
Making the many decisions that come at the time of a loss can be difficult. We hope that choosing to celebrate the life of your loved one at St. Luke's will ease your burden. 
In the Episcopal Church, the casket is always closed before the service, and, while in the church, it is covered with a pall or national flag. The Prayer Book rites have a selection of psalms and readings from which to choose. In addition, a booklet entitled "From Strength to Strength" is available on request from the church office and includes guidelines and suggestions for funeral preparations, scripture readings, music, etc. 
Hymns and other music should reflect the Resurrection theme. Clergy members are available to assist with these plans. You can find additional details about hosting a funeral here.